TRE GIORNI CON ABBAS KIAROSTAMI



THREE DAYS WITH
ABBAS KIAROSTAMI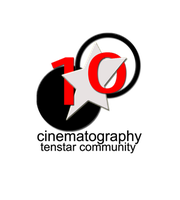 Winner of Tenstar Community Cinema Award 2015 "Why Cinema?"
18 – 19 – 20 MARCH 2015
Verona – Italy
---
Presentation
WORKSHOP
For its tenth international meeting, Tenstar Community, the Italian based association for education, culture and creativity, has the privilege of organization of  a three day Workshop with Abbas Kirostami.
Exchanging ideas with Abbas Kiarostami in this occassion, will offer a unique experience at those who wish to deepen their understanding of his original approach to cinema, photography and poetry.
Professionals, filmmakers, actors, neophytes and movie buffs are invited to take part in this program.
Outstanding invited guests will also contribute to the cultural contents of this event.
Can the concepts and creations of an artist like Abbas Kiarostami, challenging through dialogue with Western contemporary art, lead to new creative paths and overcome the contemporary paradigms in the field of artistic expression, toward the future?
"NOWRUZ"
The first day of Spring coincides with "Nowruz", the secular festivity of Persian New Year that we will celebrate with a group of special guests from the world of art and  Cinema.